Can you tell that it's just been my birthday? I went a little wild, oops! Thankfully, most of these I bought myself secondhand, something I'm really into at the minute. I love trying to find the best price for the best quality, weird I know! Also, I now own a full set of Harry Potters, more on that later.
Georgia at
The Bibliomaniac
also calls her hauls by this name so be sure to check hers out as well!
*Quick disclaimer, I am not bragging about these, hauls are my personal favorites to read and I am very grateful for each of these!*
This Star Won't Go Out by Esther, Lori & Wayne Earl (Paperback)
I've waited so long for this book, I didn't want to buy myself because the £10 price tag for a paperback was rather steep! After dropping a fair few hints, I unwrapped this on my birthday and couldn't have been happier. DFTBA!
Looking For Alaska by John Green (Paperback)
One of my favorite books and the best thing John has ever written, it was a given that I would eventually own a physical copy. After two reads of the library copy and one of my ebook, it was time. The website claimed that the book was used but the condition was immaculate, such a nice surprise!
The Summer I Turned Pretty by Jenny Han (Paperback)
I seem to be collecting contemporaries and I couldn't resist this on my post-birthday spree. Plus, the £1.80 price was unbeatable and even though it's not in the greatest condition, I don't mind and it's definitely still readable!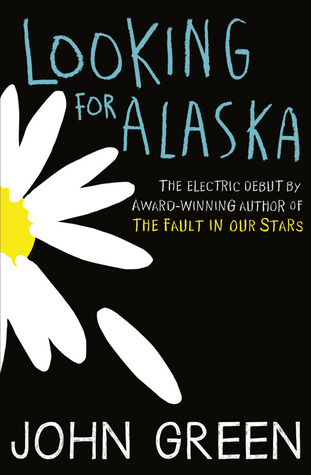 She Is Not Invisible by Marcus Sedgwick (Paperback)
This has been read and reviewed already so definitely look out for that! A lovely, light read for anyone after something to fly through. The cover, I am in love with because of all the pretty colours, eek! Thanks to Fierce Fiction for this review copy!
Shiver by Maggie Stiefvater (Paperback)
I read this maybe three years ago after borrowing a copy from a friend and this was my YA transition book! I never continued on with the series then but decided now would probably be as good of a time as any!
Forever by Maggie Stiefvater (Paperback)
To complete my Wolves of Mercy Falls collection, I bought Forever online. This is actually the second copy I received, as the first was send back! It was supposed to the in Very Good condition but did not live up to those guidelines, thankfully they supplied a refund!
Harry Potter and the Philosopher's Stone
Harry Potter and the Chamber of Secrets
Harry Potter and the Goblet of Fire
Harry Potter and the Order of the Pheonix
by JK Rowling
Gaaaah! I have a complete Harry Potter set now, four of which are first editions! And for 6 of them, I paid less than £3.50, isn't that amazing? I am such a bargain hunter so I'm just very, very happy that I could have all of these without having to part with too much money!


Huge thanks to each of the publishes who have send me books in this haul, I can't wait to read them! What have you picked up recently? Leave a comment letting me know!