With the Young Adult genre becoming more and more popular, each month I will be bringing you my choice of the newly released books which I must share with you all! This month's choice is...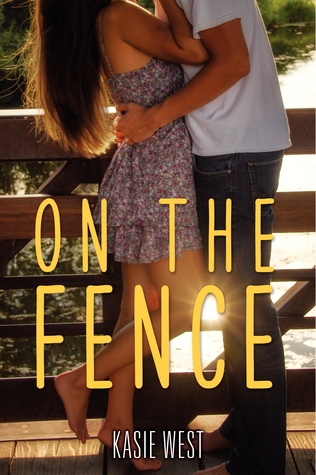 On The Fence by Kasie West
Released July 1st 2014
Charlie Reynolds can outrun, outscore, and outwit every boy she knows. But when it comes to being a girl, Charlie doesn't know the first thing about anything. So when she starts working at a chichi boutique to pay off a speeding ticket, she finds herself in a strange new world. To cope with the stress of her new reality, Charlie takes to spending nights chatting with her neighbor Braden through the fence between their yards. As she grows to depend on their nightly Fence Chats, she realizes she's got a bigger problem than speeding tickets-she's falling for Braden. She knows what it means to go for the win, but if spilling her secret means losing him for good, the stakes just got too high.
Encase you didn't know, Kasie West has already written one super cute contemporary (you can see my review of it
HERE
) so I have no doubt that she has done it again with On The Fence. This screams SUMMER to me, a sweet little novel that I could fly through in one day. If I lived near a beach, I'd take it there. The premise sounds interesting to me also, kinda reminding me of My Life Next Door by Huntley Fitzpatrick and I know that much-loved which adds to the excitement! Not to mention, Kasie is the loveliest; Don't believe me? I
interview
ed
her and she was so kind, be sure to check it out!
Have you read Lies My Girlfriend Told Me since I recommended it last month? Let me know what you think in the comments!